In the global economy after the outstanding philosophy of the pandemic, many publishers have a heavy influence on businesses from necessities to both manufacturing and materials fields. Many businesses and production chains encounter errors due to not saving and optimizing their budgets after the pandemic. Leading to unnecessary waste. Especially the vertical sculpture sector because of the way society leads to a slight decrease in the demand of the cement industry. The competition event requires businesses to be more professional. Reputable, and capable. Understanding that New Ocean IS we bring you an effective solution – Factory Smart Forms & Checklists (FASF). A  smart solution to solve all the difficulties of the cement industry. bamboo shoots.
New Ocean IS – we are a high-quality software company established in 2010. Over the long term, we always strive to work steadily and tirelessly, to bring products to the customer community. High-end, optimal, intelligent products. It can be said that success comes from the responsibility. High reputation, and enthusiasm of the staff and our company. Over 11 years of continuous research and development. New Ocean IS is completely oriented to serve as a guide for the performing department of the cement, iron, and steel export industry worldwide – a solution to manage Factory Smart Forms & Checklists (FASF) online – Factory Smart Forms & Checklists (FASF) on Microsoft Azure cloud computing platform.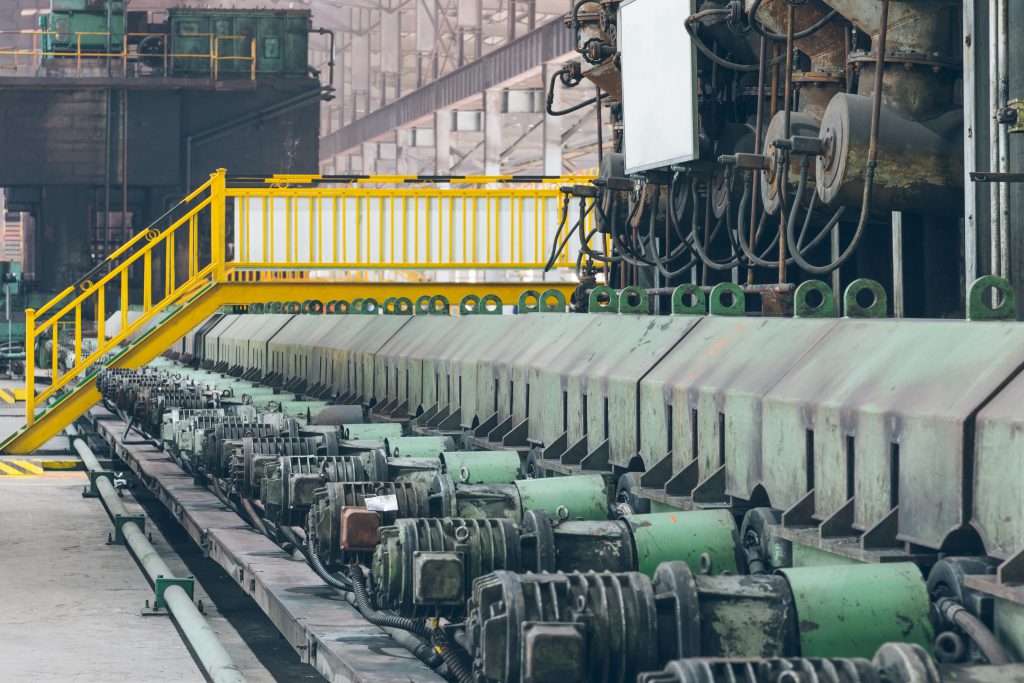 This is the same period of the same is important for cement manufacturing businesses. Because competition is fierce after the pandemic due to reduced demand for construction systems. Contractors and architects will choose carefully and save more costs. So, to be able to use a priority in the field, FASF package from us, I will be a strong motivation to contribute to the success of your business. Providing all solutions and services during the restructuring period. architecture and restore after the agent.
 New Ocean IS always accompanies, sees through the common difficulties that businesses are facing, we are here for you. With the market research school, constantly updating the most advanced technology, New Ocean IS will bring customers the most dedicated and prestigious. We always want to be a reliable companion to the products that appear during the operation. Guide the process of digitizing process work, converting paperwork into digital format, building automation systems. Optimizing data analysis and management to help customers improve digital business, saving time and cost-effectively.
THE CHALLENGES THAT THE CEMENT MANUFACTURING INDUSTRY HAS TO FOUND TODAY:
 Like many other manufacturing fields, the cement manufacturing industry is the main tradition because of its long history. Perhaps there are still few management and supervision companies. Many companies have not yet completed and optimized the efficiency.

 Large companies still use method communication systems, staff management. Information through sheets of paper, ordinary executable files, this work easily leads to errors, data needs to be stored continuously. Continuously updated from time to time, the manager is not giving a mistake is very difficult.

 To be output, cement needs to be overdue, many stages of close inspection each stage is extremely important to be able to create a source of quality finished products. If using labor to manage. add more one of the accounts that should be.

 The production of young bamboo shoots is one of many key economic sectors of the country, very capable in import and export of the country. So it is necessary to check and control the supply and transportation processes from home, host to a user. Faker only manages with paper. Human power will be very difficult and many people are inadequate and unprofessional in the eyes of customers.
WHAT WILL CHOOSE FASF PACK FROM NEW OCEAN?
– Factory Smart Forms & Checklists (FASF) Optimize operations for all production units in all fields, specifically in Cement :
* For business owners, company directors:
 The outstanding strength that we want to bring through the FASF main package solution is to provide users with a powerful new step in information processing technology. The complicated papers, reports, books, books will be encoded into intelligent data and stored all on the software system.

 When customers put their full trust in us, New Ocean is committed to bringing the smoothest and most professional experience. Businesses will not need to use paper, the reports we will eliminate, cumbersome printing procedures, saving a significant source of costs.

 In the era of high technology 4.0, information and images are transmitted and synchronized quickly between devices, now developed by New Ocean IS and included in a package solution. You just need a few gentle operations on a laptop or a tablet, the director can easily check the total progress of activities in the chain production. Or if you want to split up to manage closely or even global branch agents on the optimized website and mobile platforms.

 All information related to your business will be controlled and minimally stored on FASF 's system. From the organizational structure, the list of employees, sourcing, import, and export are all streamlined and optimized by us, so whether traveling on business or managing subsidiaries remotely. Business owners Businesses will not face any problems because all important information and data are updated every second of every day on the software.

 Allows quick search of all products, raw materials by code or by name, search for phrases or abbreviations of words. Save a great deal of time for workers and managers.

– With smooth multitasking, simple switching between input screens, allowing multiple tasks to be opened at the same time on the same screen. It is this outstanding research that creates a comfortable and professional working environment for people to experience.
 A great advantage to help the company's operation go into orbit, just a very small flaw, you will immediately be supported with instant data access to make urgent decisions.

 Our FASF will take care of quality forecasting control and monthly, quarterly maintenance forecasts for your business. Cement manufacturing businesses own a large amount of heavy mechanical machinery, so the FASF package will be an effective assistant for you, ensuring stable and durable operation of the machinery on schedule.

 The system is capable of collecting data directly through the machine controller, PLC, MES, SCADA. Integrate with industrial IoT sensors for additional data collection.

 Our staff will set up the software system according to the requirements of the business. So that the business owner can easily implement and fully display the information that the supplier wants to send to the customer.

 Manage labor, delivery time, packaging samples logically and neatly to help business owners and directors easily review and check when necessary with one touch of the screen.

 Store information and needs of customers and partner companies, thereby improving the quality of products and customer care services, helping to affirm the competitive advantage and reputation of the business.

 Full post-conversion maintenance support service, when you give us a trust, we will support the best, long-term, and reputable customer care.
* For employees, warehouse management, import, and export:
 There is a screen with detailed statistics on the time, the source of the initial raw material input, helping the warehouse manager to easily manage each batch of vehicles coming in and out of the company.

 Each shipment, the packaging is supported by FASF to store and arrange logically by day, month, and year for easy comparison, avoiding errors in business information.

 The software will notify maintenance staff clearly about maintenance time, reported failures to save employees when they want to warranty and repair machines.

Factory Smart Forms & Checklists (FASF) also encourages employees to work more efficiently thanks to email and phone reminders. Easy for employees to update and control data with simple operations.
THE NEW OCEAN IS WILL BRING YOUR BUSINESS TO NEW HIGHLIGHTS:
 The process of more than 10 years of diligent research going through we are confident to bring you the best experience in the software field. New Ocean constantly applies the most advanced software development and construction techniques to bring customers a great experience and reputation. Choosing to put your trust in us is a reliable choice for you.

 Experienced in digital transformation, understanding the environment in many fields, successfully implemented through many large-scale industrial projects such as (Goldcoin Truck-weight, P&G Truck-weight, etc.).

 New Ocean IS owns converged Information and Automation technology to provide a complete solution, interactive experience with SAP.

 We are experts with manufacturing solutions, have long experience with corporate clients in various industries (F&B, FMCG, Semiconductor, etc.). And have strengths in data collection integration Computer equipment.

 Always put yourself in the customer's mind so that you can understand and create products that can be strongly applied to your business. When you use our products, the solution package from New Ocean will always bring to full effectiveness in many ways.

 Even more impressive when businesses trust to use our products. You will save a lot of costs when reusing components of similar projects. Because our products are intelligent software, researched with enthusiasm, applied in many fields.

 Brand new New Ocean Digital Transformation solutions. Especially aligned with Microsoft Digital Transformation for manufacturing. Above all. New Ocean IS is also a silver partner for Azure cloud solutions. this professionalism and prestige will bring Great experience for business.

 With superior technology, we not only own FASF electronic forms but also quality or ISO standard forms. Surely you will be satisfied with the most professional experience from us.
HUMAN RESOURCES AND QUALITY OF NEW OCEAN IS WORKING ENVIRONMENT:
New Ocean IS considers "Enthusiasm" and "Talent" as the top two factors. We understand that the more a company grows, the most important factor is having quality staff. That is why all of our New Ocean IS employees undergo training from basic to professional. Experience from theory to practical application, and approach the most advanced high technology. The working environment is focused on developing from material things, to healthy communication. So that all employees can work in comfort and fairness, thereby bringing great value, smart products help people.