Maintenance and repair of machinery in the Building Materials - Cement industry with Factory Smart Forms & Checklists
🛡 Characteristics of the Building Materials Industry - Cement
In any profession; facilities and infrastructure are also the first basic conditions that need to be prepared before building the production process. Especially in the industry of building materials – Cement. You need to prepare the factory, production machinery… as well as human resources carefully before going into operation.
Building materials such as stone, iron, steel, and cement are always the "input nature" for all construction works from buildings, centers, houses to roads, bridges… The industry itself.
The production of building materials is closely related to the development of the Construction industry and closely related to the Real Estate industry. Do you know how many tons of Cement can be produced by the Building Materials industry a year? Vietnam Cement Corporation (Vicem) is considered the pride of Vietnam in Southeast Asia as the leader of the Cement Industry and the largest Cement producer in Southeast Asia. Before 1993, Vietnam had a serious shortage of Cement, leading to us not having enough infrastructure to develop economic sectors. Along with constant efforts, now our country's cement industry with an output of up to 100 million tons/year has led ASEAN in cement output and ranked 5th worldwide in the field of production and consumption. this building material.
To create such successes, modern technology and production machines play a very important role. In a Cement factory, the number of machines can be up to hundreds, thousands of machines. The issue of ensuring the productivity and continuous operation of the machine is always a priority. This directly affects the progress of work. Machines need to be constantly checked and monitored, so the workload of machine maintenance personnel is not small. The question is "is there any solution to reduce the workload for maintenance staff as well as reduce costs for factories and businesses?" Is the traditional way of working, following the manual process of paper, still relevant in the post-Covid-19 economic era and the extensive penetration of modern technology? A lot of questions are asked, follow the next part of the article to know the answer!
🛡 Difficulties encountered by machine maintenance personnel
To produce finished cement used in construction must go through many stages and of course, every stage requires the presence of machinery. The main raw materials used to produce cement are clay, CaCO3-rich limestone, iron ore, and gypsum. After preparing the raw materials, it takes at least 5 more steps to be able to produce the finished cement. That is:
✅ Material handling
✅ Proportioning and crushing
✅ Burning
✅Cooling and grinding finished product
✅Pack
The above production process chain is always parallel to operating the machines. In which, there are 3 most important types of machines, associated with each production stage
✅ Hammer Crusher
✅ Cement clay rolling machine
✅ Cement crusher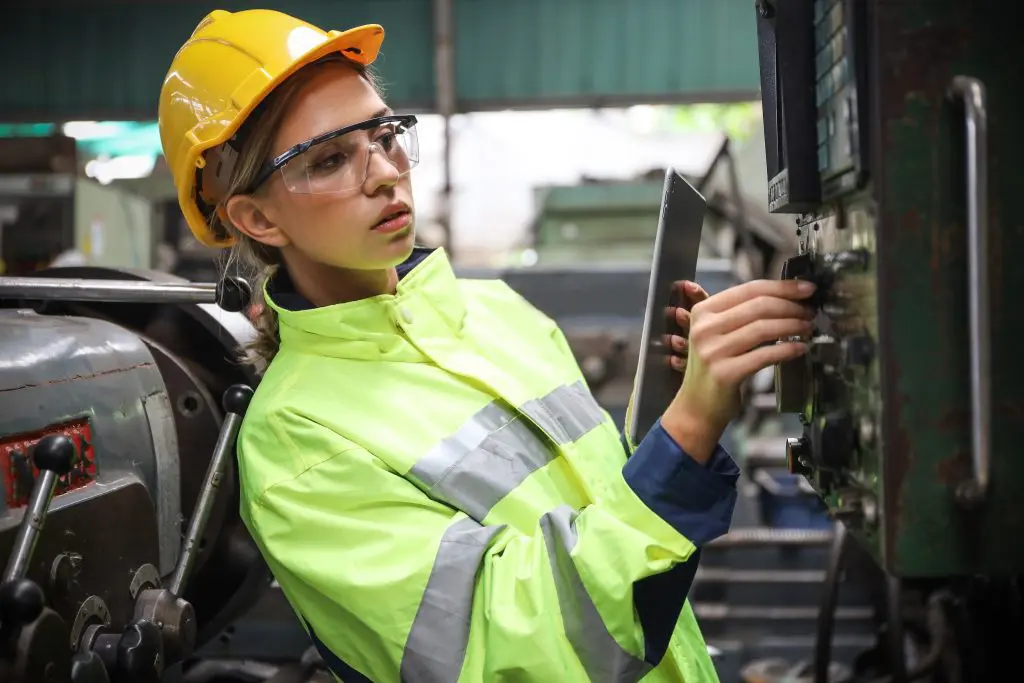 In addition, there are other supporting machines and equipment. Maintenance personnel need to grasp the situation of plant machinery continuously, conduct maintenance, and maintain a time if there is a problem. The problem of downtime at a certain stage of production will affect the entire operation afterward.
So what is the main job of a maintenance worker and what difficulties do they face? It must be said that the majority of cement factories in Vietnam still apply the traditional way of working, manually, with a lot of paperwork. Up to hundreds, thousands of machines, each production machine has a lot of technical parameters associated with it such as lifespan, lifespan, standard operating capacity, actual operating capacity, downtime parameters,… The workload and work pressure of maintenance personnel are very large. In the process of working with machines, maintenance personnel must check all these parameters, manually compare them with parameters in the previous inspection, and record data in paper and writing. Finally, proceed to import data into Excel. To know if the hammering force of the hammer is reduced or not, the rolling force and time of the cement clay machine, or the crushing force of the cement mill; Maintenance staff must find the old data storage tables and review them before making a decision. The manual process of recording and storing information is very time-consuming and labor-intensive.
 A machine is a checklist, a set of information papers. With a large scale of production, the amount of these papers will gradually increase by month, quarter, and year. Expenses for stationery, papers, pens, ink, staples… are huge, sometimes even including the cost of storage space. After the process of collecting and refreshing information and data, the maintenance staff or the data entry team will enter all paper forms and checklists into the Excel system. After each inspection, the office has hundreds of Excel files. Not to mention that such data entry is very easy to lead to information errors due to human incidents, especially in the manufacturing industry, data errors will lead to a lot of problems. Expenses for data entry staff along with stationery costs create great pressure for businesses. A huge data source poured in after each inspection, completing data entry at this stage production had completely new parameters. The process of reporting to superiors is difficult, and vice versa, the operator wants to work with real data will also be very difficult.
After Covid-19, optimizing expenditures to increase capital for production is the direction many businesses are aiming for. Manual data entry is the stage where we can optimize, apply modern technology, reduce business costs and workload for maintenance staff.
🛡 New Ocean IS and Factory Smart Forms & Checklists solution
Understanding the "wounds" that make businesses "bleed" financially, New Ocean IS – a high-quality software company specializing in providing business support solutions has launched its brainchild. That is Factory Smart Forms & Checklists (FASF), a solution to support businesses in the digital age.
The modern way of working with optimal storage space on Microsoft Azure cloud platform; FASF opens up for businesses a new, more professional, economical, more productive, and efficient working environment. The basic operation of the FASF process is as follows, there will be 1 QR Code affixed on each production machine. Maintenance staff only need to use an iPad with built-in Factory Smart Forms & Checklists software to scan the code. At this time, the machine's information will appear from technical specifications, machine data, operating time, Downtime problem, or whether the machine is operating at the correct capacity or not…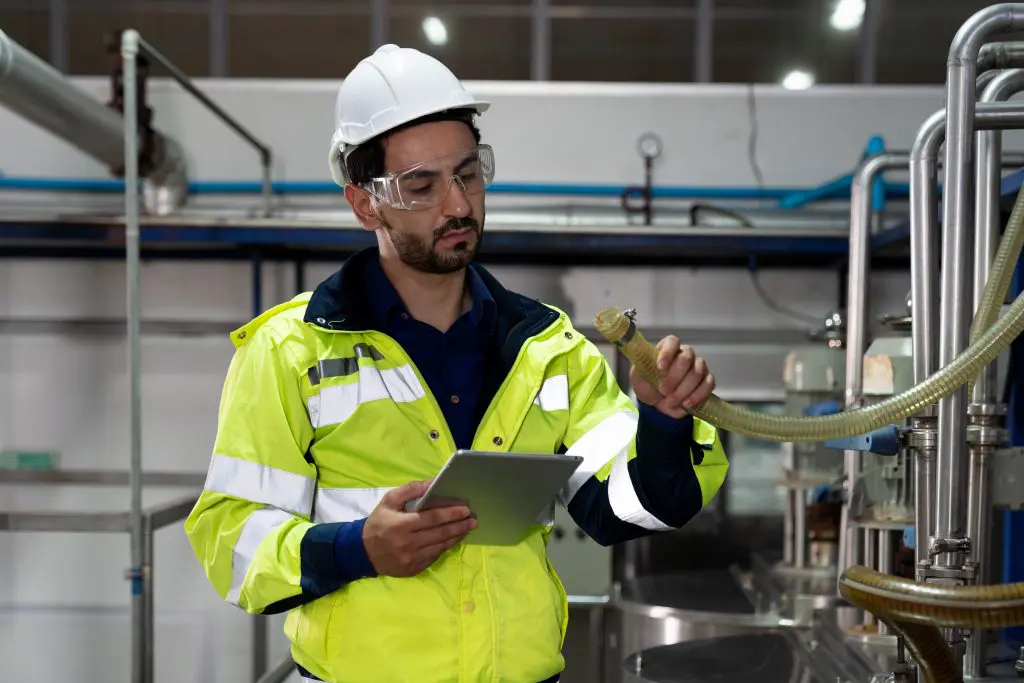 Maintenance personnel also easily open relevant information fields to compare and compare data and see the problem promptly. They do not need to work manually, checklist, save information on each page, then enter data into Excel, all the necessary information is already in FASF.
Supporting maintenance workers is just one of the many benefits FASF offers. On a broader macro scale, FASF helps businesses and the Vietnamese economy to integrate deeply with modern technology, saving human resources into more necessary plans:
Potential savings, saving on paper costs, and report generation time.

Improve management, clear overall control for all production processes

Going digital, eliminating paperwork, thus, reducing the possibility of human error.

Real-time monitoring of machines can access necessary data on a real-time basis, supporting urgent decision making.

Easy for staff to manage and control data and checklists.

All data and checklists will be saved on a server and listed by date, type, sender… stability, and accuracy.

Eliminate workload and save time 80-90% for moderators, approvers, supervisors, and managers

Managers can view all data in real-time using the web application, anytime and anywhere. Daily, weekly, monthly reports.
Whether the Covid-19 pandemic takes place or not, cost optimization and technology application are still the trending way to help businesses compete and have a strong foothold in the market. The manual, rigid working style needs to be changed so as not to hinder the growth of the business. New Ocean IS staff is always enthusiastic, talented, and dedicated in each project, providing optimal solutions to support practical businesses. The community values that NOIS brings go beyond Vietnam and promise to develop further!