In the global economy after the outstanding philosophy of the pandemic, many publishers have a heavy influence on businesses from necessities to both manufacturing and materials fields. Many businesses and production chains encounter errors due to not saving and optimizing their budgets after the pandemic. Leading to unnecessary waste. Especially the vertical sculpture sector because of the way society leads to a slight decrease in the demand of the cement industry. The competition event requires businesses to be more professional. Reputable, and capable. Understanding that New Ocean IS we bring you an effective solution – Factory Smart Forms & Checklists (FASF). A  smart solution to solve all the difficulties of the cement industry. bamboo shoots.
  New Ocean IS – we are a high-quality software company established in 2010. Over the long term, we always strive to work steadily and tirelessly, to bring products to the customer community. High-end, optimal, intelligent products. It can be said that success comes from the responsibility. High reputation, and enthusiasm of the staff and our company. Over 11 years of continuous research and development. New Ocean IS is completely oriented to serve as a guide for the performing department of the cement, iron, and steel export industry worldwide – a solution to manage Factory Smart Forms & Checklists (FASF) online – Factory Smart Forms & Checklists (FASF) on Microsoft Azure cloud computing platform.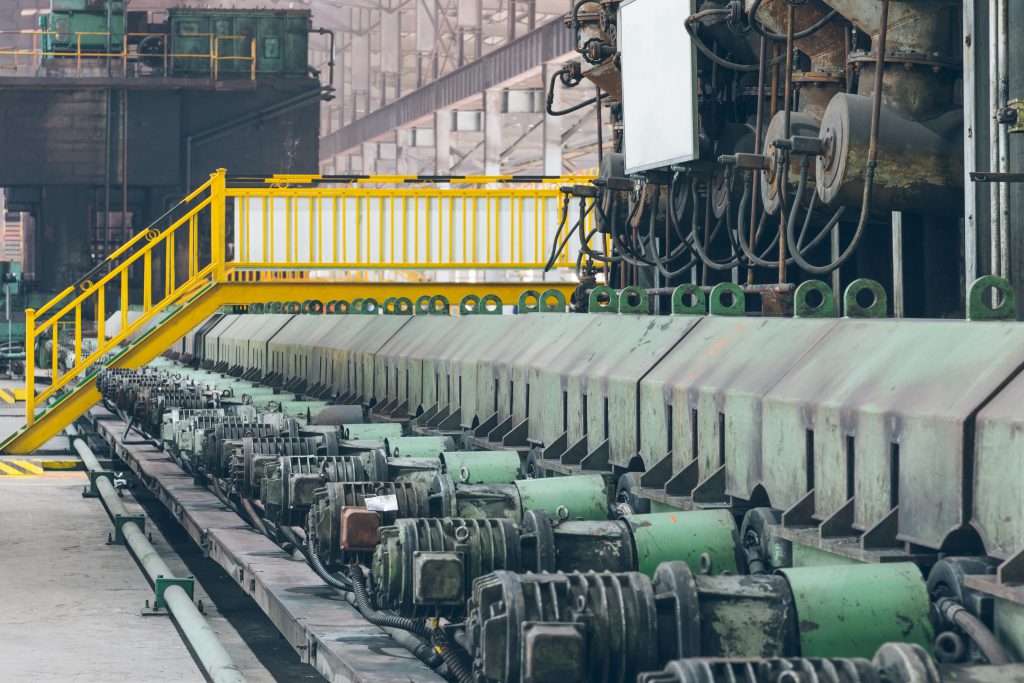 This is the same period of the same is important for cement manufacturing businesses. Because competition is fierce after the pandemic due to reduced demand for construction systems. Contractors and architects will choose carefully and save more costs. So, to be able to use a priority in the field, FASF package from us, I will be a strong motivation to contribute to the success of your business. Providing all solutions and services during the restructuring period. architecture and restore after the agent.
   New Ocean IS always accompanies, sees through the common difficulties that businesses are facing, we are here for you. With the market research school, constantly updating the most advanced technology, New Ocean IS will bring customers the most dedicated and prestigious. We always want to be a reliable companion to the products that appear during the operation. Guide the process of digitizing process work, converting paperwork into digital format, building automation systems. Optimizing data analysis and management to help customers improve digital business, saving time and cost-effectively.
🛡 THE CHALLENGES THAT THE CEMENT MANUFACTURING INDUSTRY HAS TO FOUND TODAY:
Like many other manufacturing fields, the cement manufacturing industry is the main tradition because of its long history. Perhaps there are still few management and supervision companies. Many companies have not yet completed and optimized the efficiency.
Large companies still use method communication systems, staff management. Information through sheets of paper, ordinary executable files, this work easily leads to errors, data needs to be stored continuously. Continuously updated from time to time, the manager is not giving a mistake is very difficult.
To be output, cement needs to be overdue, many stages of close inspection each stage is extremely important to be able to create a source of quality finished products. If using labor to manage. add more one of the accounts that should be.
The production of young bamboo shoots is one of many key economic sectors of the country, very capable in import and export of the country. So it is necessary to check and control the supply and transportation processes from home, host to a user. Faker only manages with paper. Human power will be very difficult and many people are inadequate and unprofessional in the eyes of customers.
🛡 WHAT WILL CHOOSE FASF PACK FROM NEW OCEAN?
– Factory Smart Forms & Checklists (FASF) Optimize operations for all production units in all fields, specifically in Cement :
Với chủ doanh nghiệp, giám đốc công ty:
➡ Điểm mạnh nổi bật mà chúng tôi muốn mang đến qua gói giải pháp FASF chính là cung cấp cho người sử dụng một bước tiến mới mạnh mẽ trong kĩ thuật xử lý thông tin. Những xấp giấy tờ, báo cáo, sổ sách, phức tạp cồng kềnh sẽ được mã hóa thành số liệu thông minh và lưu trữ tất cả trên phần mềm hệ thống.
➡Khi quý khách hàng đã trao trọn niềm tin nơi chúng tôi, New Ocean cam kết sẽ mang lại sự trải nghiệm mượt mà, chuyên nghiệp nhất. Doanh nghiệp sẽ không cần sử dụng giấy, các bản báo cáo chúng ta sẽ loại bỏ, các thủ tục in ấn cồng kềnh, tiết kiệm một nguồn chi phí đáng kể.
➡ Thời buổi công nghệ cao 4.0, thông tin, hình ảnh đều được truyền tải và đồng bộ hóa một cách nhanh chóng giữa các thiết bị điện tử, nay đã được New Ocean IS phát triển đưa vào gói giải pháp. Bạn chỉ cần vài thao tác nhẹ nhàng trên laptop hay một chiếc máy tính bảng, giám đốc đều dễ dàng kiểm soát tổng tiến độ của các hoạt động trong chuỗi sản xuất. Hay nếu bạn muốn chia nhỏ để quản lý sát sao hay thậm chí là các đại lý chi nhánh toàn cầu trên nền tảng website và mobile tối ưu.
All information related to your business will be controlled and minimally stored on FASF 's system. From the organizational structure, the list of employees, sourcing, import, and export are all streamlined and optimized by us, so whether traveling on business or managing subsidiaries remotely. Business owners Businesses will not face any problems because all important information and data are updated every second of every day on the software.
➡ Cho phép tìm kiếm nhanh tất cả sản phẩm, nguồn nguyên liệu theo mã hoặc theo tên, tìm kiếm cụm từ hoặc chữ cái viết tắt của các từ. Tiết kiệm một khoảng thời gian lớn cho công nhân, người quản lý.
Với sự đa nhiệm mượt mà, chuyển đổi đơn giản giữa các màn hình nhập liệu, cho phép mở cùng lúc nhiều tác vụ trên cùng một màn hình. Chính sự nghiên cứu vượt trội này tạo môi trường làm việc thoải mái, chuyên nghiệp cho người trải nghiệm.
➡ Một ưu điểm vượt bậc giúp việc vận hành công ty đi vào quỹ đạo , chỉ cần phát sinh một lỗ hổng rất nhỏ, ngay lập tức bạn sẽ được hỗ trợ truy cập dữ liệu tức thời để đưa ra quyết định khẩn cấp.
FASF của chúng tôi sẽ đảm nhận luôn nhiệm vụ kiểm soát dự báo chất lượng và dự báo bảo trì hàng tháng, hàng quý cho doanh nghiệp của bạn. Những doanh nghiệp sản xuất xi măng sở hữu khối lượng máy móc cơ khí hạng nặng, chính vì vậy gói FASF sẽ là trợ thủ đắc lực cho bạn, đảm bảo máy móc vận hành ổn định, bền bỉ đúng tiến độ công việc.
➡ Hệ thống có khả năng thu thập trực tiếp dữ liệu thông qua bộ điều khiển máy, PLC, MES, SCADA. Tích hợp với các cảm biến IoT công nghiệp để thu thập dữ liệu bổ sung.
Our staff will set up the software system according to the requirements of the business. So that the business owner can easily implement and fully display the information that the supplier wants to send to the customer.
Quản lý nhân công, thời gian xuất hàng, các mẫu bao bì nhãn mác một cách logic, gọn gàng giúp cho các chủ quản lý và giám đốc doanh nghiệp dễ dàng xem xét kiểm tra khi cần thiết với một chạm màn hình.
➡ Lưu trữ thông tin, nhu cầu của các khách hàng, công ty đối tác từ đó nâng cao chất lượng sản phẩm, dịch vụ chăm sóc khách hàng giúp khẳng định ưu thế cạnh tranh và sự uy tín của doanh nghiệp.
➡ Dịch vụ hỗ trợ bảo trì hậu chuyển đổi trọn gói, khi bạn trao cho chúng tôi một sự tín nhiệm, chúng tôi sẽ hỗ trợ chăm sóc khách hàng tốt nhất, lâu dài và uy tín.
* Đối với nhân viên, quản lý kho, xuất nhập xưởng:
⭕ Có màn hình số liệu thống kê chi tiết thời gian, nguồn nhập nguyên vật liệu thô ban đầu, giúp người quản lý kho hàng dễ dàng quản lý sát sao từng đợt xe ra vào công ty.
⭕ Từng lô hàng, bao bì đóng gói đều được FASF hỗ trợ lưu trữ sắp xếp logic theo từng ngày từng tháng từng năm dễ dàng để đối chiếu, tránh sai sót về thông tin của doanh nghiệp.
⭕ Phần mềm sẽ có thông báo cho nhân viên bảo trì nắm bắt rõ về thời gian bảo trì, những hỏng hóc được báo cáo lại để tiết kiệm cho nhân viên khi họ muốn bảo hành và sửa chữa máy móc.
Factory Smart Forms & Checklists (FASF) còn khuyến khích nhân viên làm việc hiệu quả hơn nhờ vào ứng dụng báo nhắc qua email, điện thoại. Dễ dàng cho nhân viên cập nhật và kiểm soát dữ liệu bằng các thao tác đơn giản.
🛡 THE NEW OCEAN IS WILL BRING YOUR BUSINESS TO NEW HIGHLIGHTS:
The process of more than 10 years of diligent research going through we are confident to bring you the best experience in the software field. New Ocean constantly applies the most advanced software development and construction techniques to bring customers a great experience and reputation. Choosing to put your trust in us is a reliable choice for you.
Experienced in digital transformation, understanding the environment in many fields, successfully implemented through many large-scale industrial projects such as (Goldcoin Truck-weight, P&G Truck-weight, etc.).
? New Ocean IS sở hữu công nghệ Thông tin và Tự động hóa hội tụ để cung cấp giải pháp hoàn chỉnh, trải nghiệm tương tác với SAP.
We are experts with manufacturing solutions, have long experience with corporate clients in various industries (F&B, FMCG, Semiconductor, etc.). And have strengths in data collection integration Computer equipment.
Always put yourself in the customer's mind so that you can understand and create products that can be strongly applied to your business. When you use our products, the solution package from New Ocean will always bring to full effectiveness in many ways.
Even more impressive when businesses trust to use our products. You will save a lot of costs when reusing components of similar projects. Because our products are intelligent software, researched with enthusiasm, applied in many fields.
Brand new New Ocean Digital Transformation solutions. Especially aligned with Microsoft Digital Transformation for manufacturing. Above all. New Ocean IS is also a silver partner for Azure cloud solutions. this professionalism and prestige will bring Great experience for business.
With superior technology, we not only own FASF electronic forms but also quality or ISO standard forms. Surely you will be satisfied with the most professional experience from us.
🛡 HUMAN RESOURCES AND QUALITY OF NEW OCEAN IS WORKING ENVIRONMENT:
New Ocean IS considers "Enthusiasm" and "Talent" as the top two factors. We understand that the more a company grows, the most important factor is having quality staff. That is why all of our New Ocean IS employees undergo training from basic to professional. Experience from theory to practical application, and approach the most advanced high technology. The working environment is focused on developing from material things, to healthy communication. So that all employees can work in comfort and fairness, thereby bringing great value, smart products help people.