Warehouse management requires meticulousness as well as the agility of the warehouse management department, avoid the loss of goods and operate smoothly, business owners are also asking the question: How to manage the warehouse scientifically and intelligently?
WHAT IS A SMART MANAGEMENT
Warehouse management is the process that allows a business to control and manage warehouse operations from the time goods or materials are in until they are shipped out. Warehouse management includes managing activities in the warehouse: export, import, etc
The warehouse management process includes seven steps which such as warehousing, warehousing, picking, packing – discharging, returning, checking goods, and audit reports.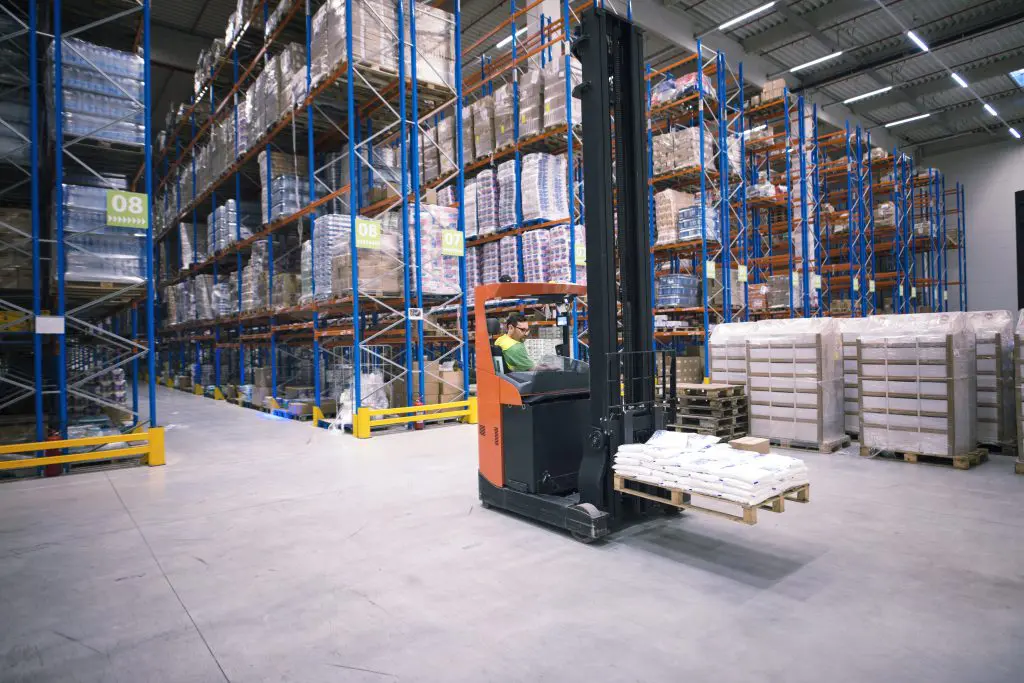 RISKS IN STOCK MANAGEMENT:
Currently, many businesses do not have experience in managing and operating warehouses. There are many outstanding problems such as limited warehouse management, not complying with regulations and principles of warehouse management: 5S, JIT, LEAN, ISO, fire safety…
Not to mention some warehouses must comply with principles according to the characteristics of goods such as fast-moving consumer goods (FMCG), food products (F&B), chemicals (chemist), textiles, raw materials, semi-finished products, etc.
Here are common problems in warehouse processes:
Late receipt of order information, manual order entry is prone to errors.
No batch/batch number recorded, no FIFO guarantee.
Depending on the experience of the storekeeper to remember the items, put the goods in the storage location.
Difficult to track returns from the market.
It is not possible to "trace" which batch is sold to the customer. Especially, the goods sold in supermarkets, convenience stores when there is a problem.
The warehouse space is small, maximizing the storage area, so packing is difficult.
It is hard to investigate the problem if there is a loss of goods, damage, or problems in the warehouse.
In many manual operations, labor productivity is not high.
Warehouse & Inventory Management
Due to the failure of tracking the expiry date, the risk of expired goods.
The layout of the premises by type of goods is easy to remember, so it is not optimal to exploit the storage space.
It takes a lot of time to count and sign documents, easy to make data errors.
It takes a lot of effort to count or take inventory once a month.
Inventory statistics & Inventory reports
Managing large quantities of goods in/out/in stock has the risk of causing errors and confusion.
BENEFITS OF SOFTWARE MANAGEMENT
When setting up the warehouse management process, you will optimize the time and cost for inventory management and order processing.
Planning to receive goods: It is extremely important to arrange an empty storage area for goods, which helps you arrange workers and equipment effectively, and be prepared to meet other special requirements of shippers. (Warehouse worker productivity is higher because more goods must be moved in less time.)
Taking pictures of the condition of the goods: evidence of the condition of the goods, support when there is a dispute with the supplier/shipper.
Printing labels and apply labels on-site to replace damaged or lost shipments. Not to mention, the integrated pre-transportation notification (ASN) feature, saves truck drivers waiting time.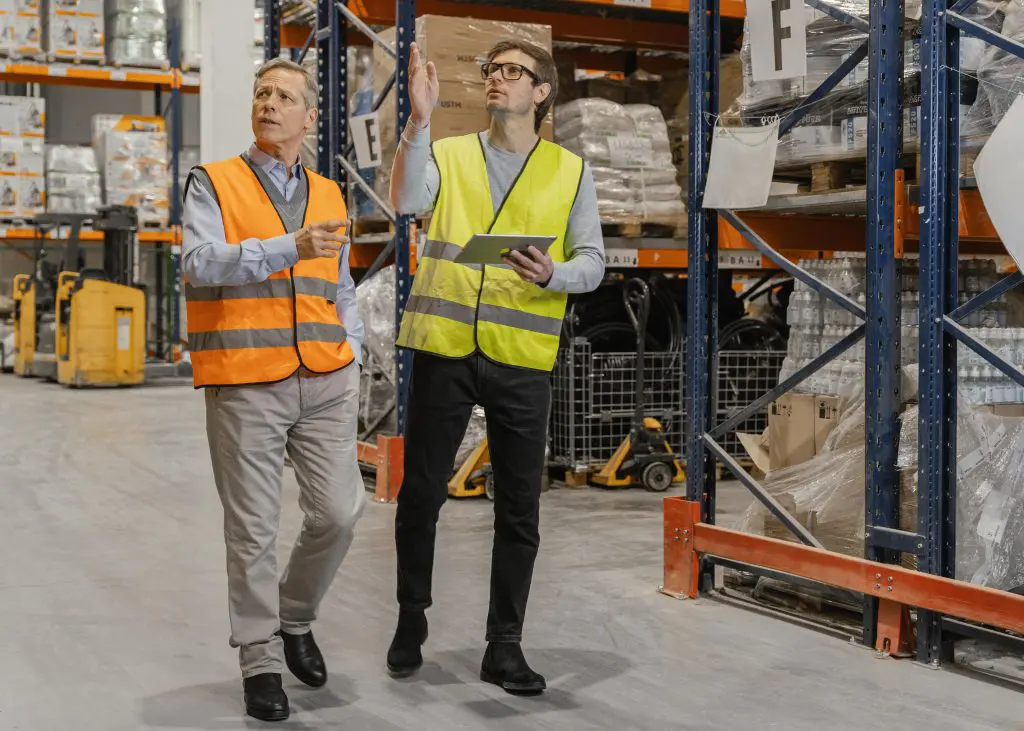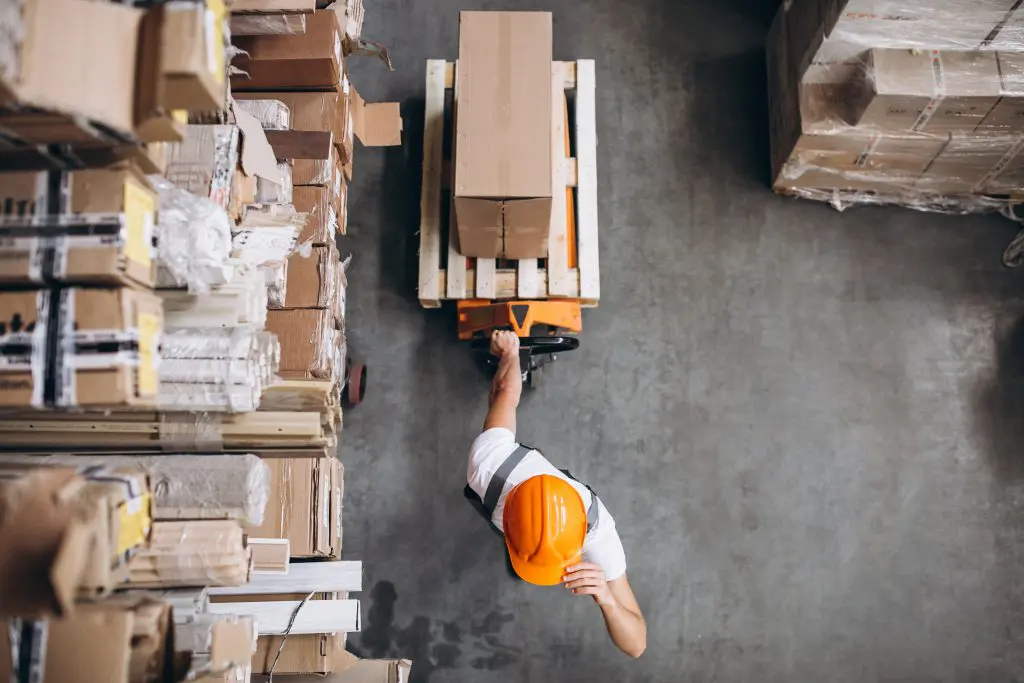 Efficiently optimize the picking process, manage the warehouse in line with the correct picking and automation strategy for the goods being handled (pallets, cartons, odd shipments, clusters, etc).
Reduce picking time: apply a picking method or a combination of methods to reduce travel time between pick locations. This is the most expensive process in the warehouse, covering 55% of total operating costs, optimizing this process will significantly reduce costs and increase warehouse operational efficiency.
Packaging and labeling process: All necessary data is entered into the software for processing and making suggestions.
 Help the activities in the warehouse run smoothly and smoothly. Once there is a standard sample process, the parts will rely on it and follow, without wasting time editing each import-export goods.

 Smart warehouse management process helps you keep abreast of the situation of import and export, inventory management, and the quality of stored goods to have appropriate development strategies. Easily manage inventory status in real-time.

 Know when stock is replenished or needed so inventory planners can accurately predict purchasing cycles and production schedules.

 All data will be automatically saved on the server, automating the selected list to the mobile app instead of printing. Checking the right number of items, list needed in just one search.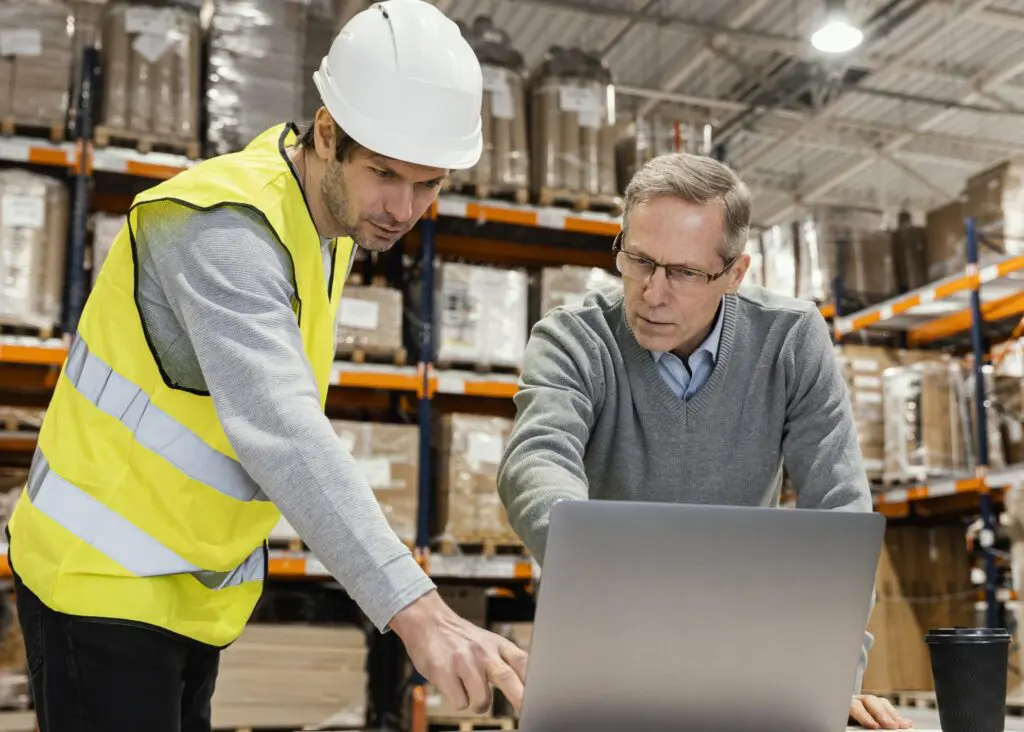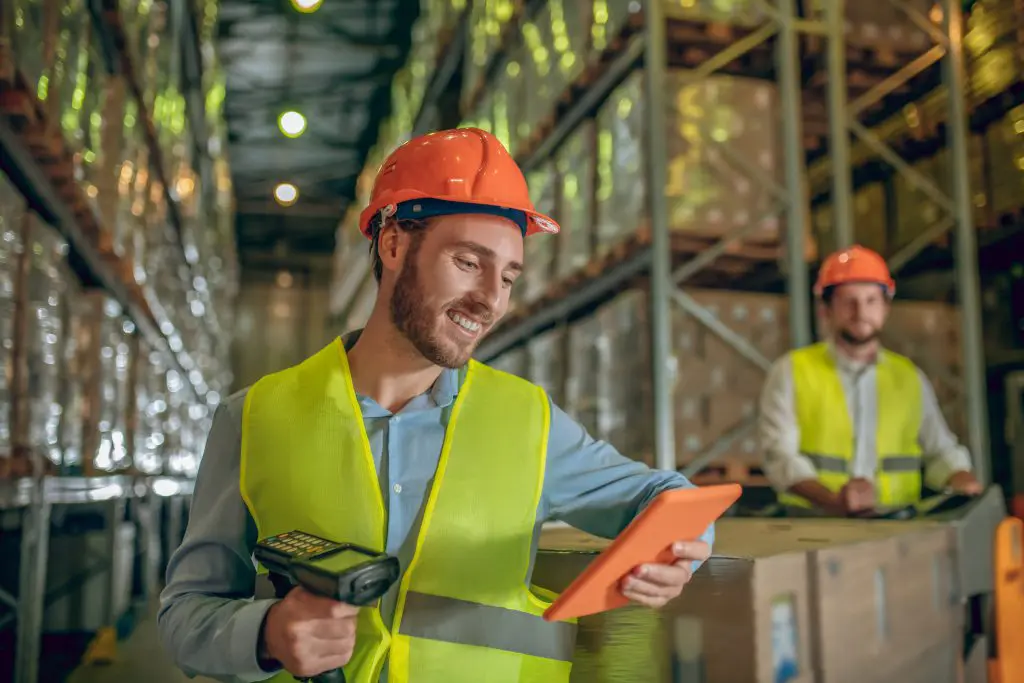 Handheld, wearable and vehicle-mounted devices provide the right equipment for the job, with instant worker-to-worker communication in the warehouse.

 From the perspective of business owners, if the warehouse management process is unified, smart employees strictly follow it, it will help them feel more secure to focus on other important things.

 All operations in the warehouse such as import, export, shipment are divided into each stage and specify the person directly managing that stage or the department to undertake. It will help increase accountability for your employees.
 Professional warehouse import and export process, time data entry, quantity directly through the software, without cumbersome paperwork will help time for the processes to be completed.

 Implement an efficient process to return unused parts from the factory floor to the warehouse and reduce unnecessary reordering. Mobile devices update and track inventory quantities and locations instantly.
 Achieve perfection by intelligently checking the end of the line one last time to ensure that each order has been correctly picked, packed and sorted to the correct destination.
SMART MANAGEMENT SOFTWARE SYSTEM FROM THE NEW OCEAN
New Ocean IS provides the most intelligent warehouse management solution with outstanding strengths: digitizing warehouse and inventory information with Industrial barcodes (1D or 2D), warehouse management, pallet management, cargo management (raw materials, end products, packaging, containers, etc.), location management, Tracking & Tracking of raw materials & products, etc.
New Ocean IS is to bring customers the best solution, with modern equipment and technology, speed in the era of digitalization 4.0:
 + Wifi: Real-time communication / Offline mode
 + Barcode / RFID: Label
 + Printer: Print labels
 + Software
 + PM Web: Role Based / Access Control / Inventory Management / Location Information Management / Tracking
Inventory tracking / Label printing and coding / Real-time / Reporting & analytics
 + Mobile: Receive / Number of cycles / Goods in & out / Warehouse transfer / Pick up
 + Integration with SAP / ERP / Legacy System: Integrate with different systems.
"Your satisfaction, our success"
 The motto that New Ocean IS has always been aiming for over the past 11 years. More than a decade of development and constantly improving, New Ocean IS always brings customers the most complete and modern products.
We understand that customer satisfaction is the key to our business, so we strive for quality, sustainable value over the years.
Drop us a line! We are here to answer your questions