The current situation of Vietnam's economy and the direction of the post-Covid-19 period
2019 – 2021 is a period when the global economy in general and Vietnam's economy in particular are subject to profound changes due to the Covid-19 pandemic. In general, our country's economic development slowed down; manufactured goods decreased significantly, export trade between regions and countries was limited. The declining growth rate requires leaders to soon take advantage of time, shaping the next direction for businesses in the post-Covid-19 period. We are not negating the sustained efforts of businesses to help the economy through the pandemic. But in order to bring Vietnam's economy back to the time before the epidemic broke out, continue to develop and reach the world, this is the time when businesses need to find new ways, new ways of doing business. Production solutions new to optimize work, cut unnecessary costs, maximize savings and invest in the right place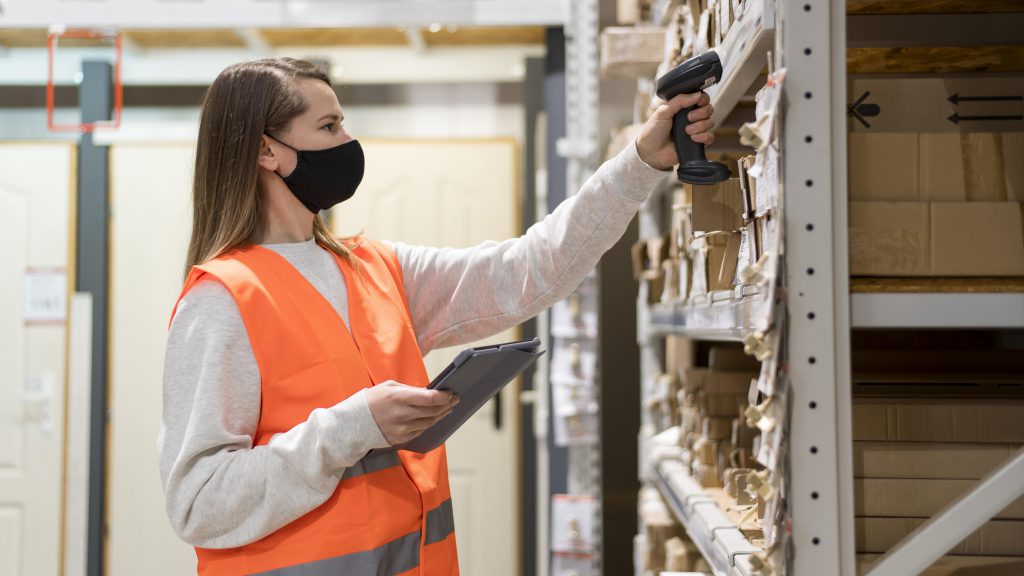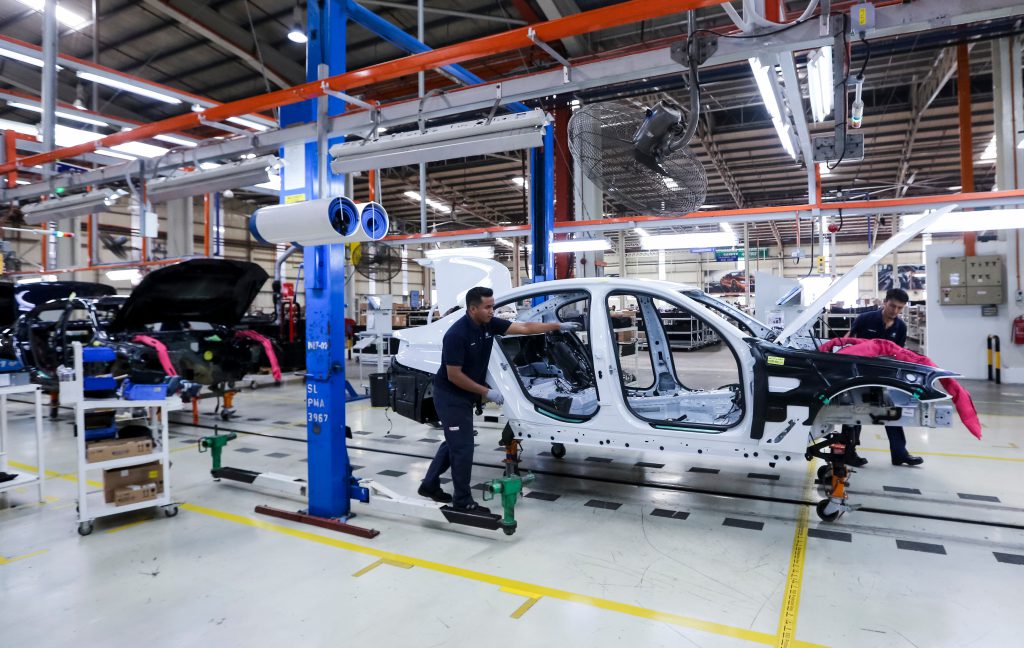 According to a report from the General Statistics Office, in the first nine months of 2021, up to 90.3 thousand businesses withdrew from the market, an increase of 15.3% compared to 2020. Meanwhile, the number of businesses registered for business only 85.5 thousand enterprises, down 13.6% compared to 2021. According to such a momentum, how many businesses will withdraw in the last 3 months of 2021, according to you in the last 3 months of 2021, Vietnam's economy out of the market? The big problem is "How do you make your business not in those numbers?"
Change production solution sexactly what we need at this point. After Covid-19, reshaping businesses in the direction of applying information technology, digital transformation … is a form that many units are aiming for. However, how to transform, how to digitize for sustainable development of businesses is the most important factor. Do not rush to change without understanding digitization, your business is easy to fall into a "baggy shirt" at any time, then finding the direction will become more difficult.
🛡 The ultimate production solution - Digital transformation
So what is digital transformation that is considered a "new direction" for businesses? The 21st century is the century of Industry 4.0. Industry applies modern technology extensively. While countries around the world have grasped this trend and carried out the transformation early, in Vietnam the number of businesses and factories implementing digital transformation is still very low. The Covid-19 pandemic serves as a wake-up call for all of us, let's look at the time when the new epidemic broke out and the 4th wave peaked to see the difference. At the beginning of the epidemic, at the time of social isolation, all economic, cultural, social, educational activities… seemed to stop. After nearly two years since that time, the 4th wave of epidemics that started after the holiday of April 30 – May 1 only made us flinch in the early days. After that, We have quickly adapted to the circumstances by using modern technology in our lives. Technology, digital transformation bring closer the gap between people and people, industry and industry, production and consumption… The fields that are currently applying digital transformation very successfully can include:
🌟 Besides field medical, the system using remote F0 patient care software is also operated. A typical example can be the Network of Physicians accompanying Callio and Gapowork software…

🌟 In learning, education and working, online platforms maximize their potential such as Zoom, GG Meet, M. Teams…

🌟 In economic production; Many businesses have boldly invested in automatic operation, simplified workflow, digital transformation, modern IT application…

🌟 And there are many other fields that are applying modern information technology such as transportation, traffic, online shopping, social and cultural promotion…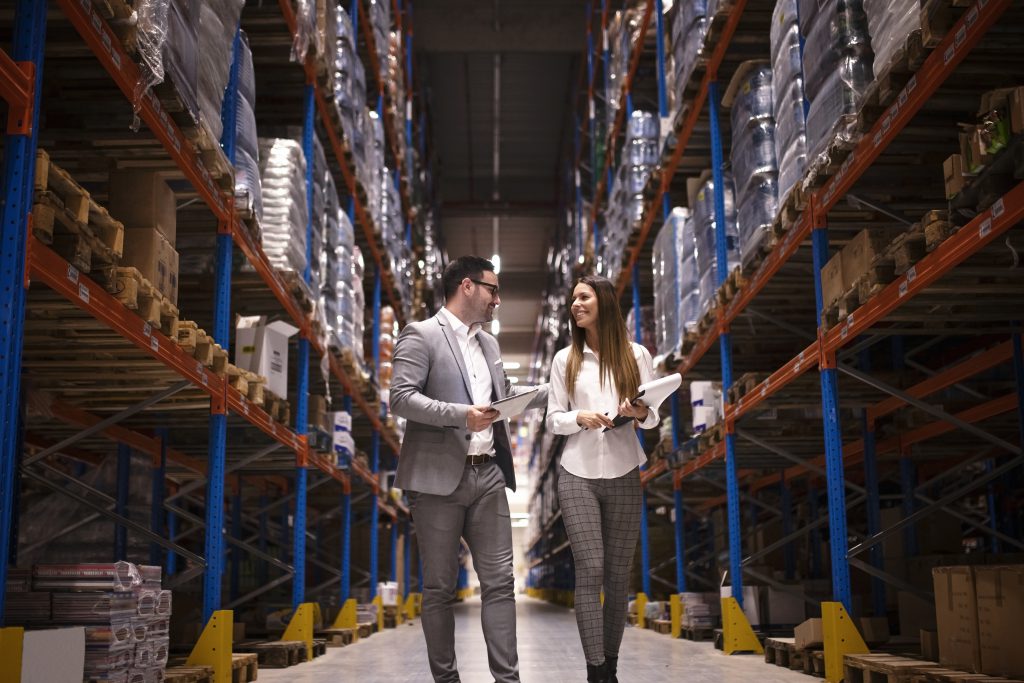 In short, digital transformation is the process of applying information technology, artificial intelligence, cloud computing platforms, data, etc. to all production and management activities of enterprises with the ultimate aim of bringing about production efficiency, increase revenue profit and automation. This is exactly production solutions optimal for businesses both now and in the future when the Covid-19 pandemic is no longer a challenge for society.

You catch the production solution sas well as the meaning of digital transformation, but have not found an appropriate service provider? Don't worry, New Ocean Information System (NOIS) will help you. NOIS converges all the necessary and sufficient conditions to help businesses quickly integrate into the trend of automation and digital transformation. With more than 12 years of experience and quality staff, NOIS is confident to be a reputable unit providing:
🌟 Software solution based on Azure cloud computing platform.

🌟 Digital transformation in manufacturing

🌟 Information Technology outsourcing services.

Using the main resource is the Azure cloud computing platform, New Ocean IS receives full support from its Microsoft partner. The solutions built by NOIS always promote practicality and suitable applications for each business. Among many projects implemented, Factory Smart Forms & Checklists is a project with a solution package to support businesses integrating many processes, eliminating unnecessary stages, production solutions and optimal management. It can be said that with the mission of bringing digital transformation closer to businesses, Factory Smart Forms & Checklists is the most powerful "wings" with the most preeminent features.
🛡 How does Factory Smart Form & Checklist (FASF) convert numbers in production?
Surely when you follow the article here, you are wondering how Factory Smart Forms & Checklists (FASF) has implemented digital transformation in production, right? Let's find out now.
 

🌟 Traditional

🌟 Digital conversion with FASF

🏅 Pre-production stage


☀️ Prepare warehouse: location, size, and storage capacity will be checked and recorded in documents, then input data into Excel file.


☀️ Input of production materials: volume, weight, volume … input materials are stored in documents and then entered into Excel.


☀️ Inspection of production machinery: comparing documents between the previous period and the next period, difficulties in grasping the technical parameters of the machines as well as the maintenance time.


☀️ Prepare warehouse: all information related to the warehouse has been stored in FASF software. You just need to open the software and compare the parameters. If anything changes, please proceed to update more.


☀️ Input of production materials: with just one simple operation all necessary information is in FASF. Checking and controlling is easier than ever.


☀️ Check production machines: You just need to use a smart electronic device to scan the QR code that has been integrated on the production machinery. The necessary information will appear immediately


🏅 Stage in production


☀️ Downtime problem: Unexpected downtime, it takes a while for repair staff as well as management levels to grasp the information.


☀️ Productivity of production machinery: if you want to know if a machine is producing according to its capacity, you need to find out the technical parameters of the machine as well as the production capacity in the previous runs.


☀️ Downtime problem: when downtime occurs, repairmen and operators immediately receive information through the Factory Smart Forms & Checklists system (specifically here is email). In the meantime, technicians and operators can rely on the error library built into FAS.


☀️ Productivity of production machines: just like the process of checking production machines, you just need to scan the QR code and all the necessary information will appear.


🏅 Post-production stage


☀️ Goods out of stock: quantity, information is recorded on forms, paper forms then pushed up and stored on Excel file.


☀️ Goods left over, lost: the process of checking and counting takes place manually. Sometimes this is not effective, the amount of residual goods is unknown and the amount of lost products is not captured.


☀️ Goods out of stock: right from the production stage, the results of the production process are stored on the FASF. After the goods are released from the warehouse, the latest parameters will also be quickly updated to the system.


☀️ Goods left over, lost: as mentioned above, the goods parameters are stored in parallel with each stage. You just need to check to know how much goods are in stock and whether there is a loss or not.

Manufacturing solutions from New Ocean Information System has brought businesses a professional and perfect digital transformation space. Looking at the features that Factory Smart Forms & Checklists has been doing, it can be seen that this is an optimal cost-effective solution package, integrating many tasks into one software to create a unified workflow. This benefits both the production process and the leader's progress tracking.