This is a form of working form, storing information that has existed for a long time, and is still applied by many businesses today. Information and data will be collected and recorded by paper forms or Excel archives. It can be seen that Traditional Form consumes a large fee for the use of paper stationery, pens as well as human resources for data entry.

In the era of explosive information technology, digital transformation is gradually "covering" our lives, Traditional Form becomes obsolete and no longer relevant. The rapid development of AI, Machine Learning or Software Science… has had a profound and wide impact on all businesses. Changing the way of working to adapt to market rules is a smart move, especially in the time of economic crisis because of the Covid-19 pandemic.
So what has 4.0 technology and digital transformation brought us? The answer is Electronic Form, the Electronic Form solution.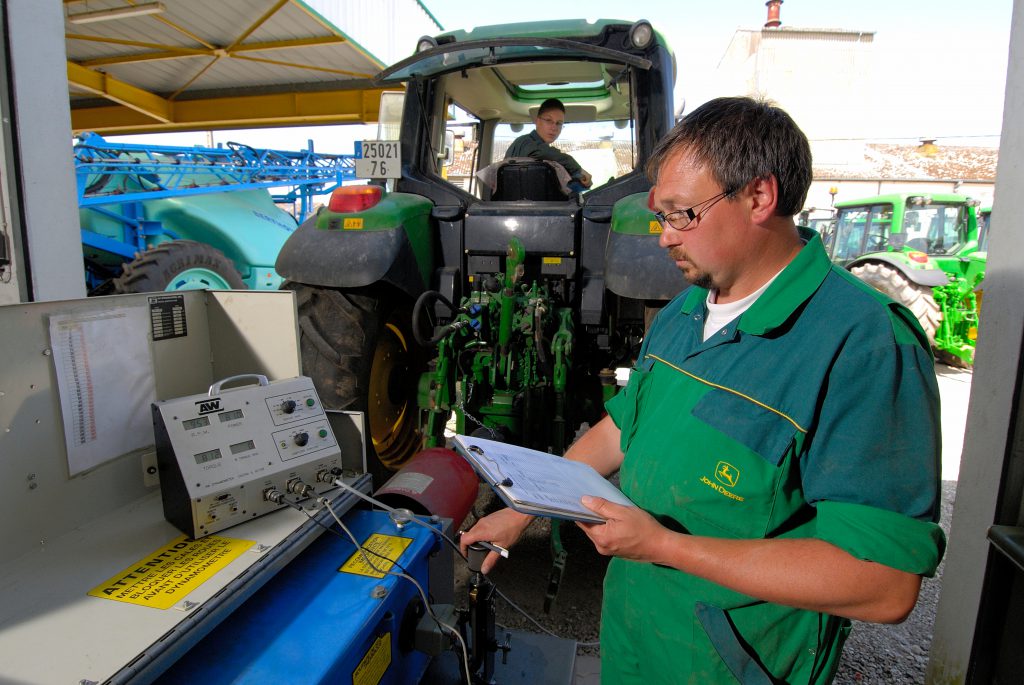 When collecting and entering information "manually" prolongs the process, causing unnecessary problems, as a necessity, Auto Form was born. Auto Form is also known as form automation, its way of working is to convert all manual processes such as job creation, idea sharing, booking scheduling, data management, etc. to electronic form. to save human and material energy. And of course, Electronic Form is a development orientation of Auto Form.
Electronic Form (E – Form) simply means application forms on software or web applications, which can be used on mobile phones, computers or smart electronic devices to create forms and propose forms. , store and process data…
Depending on each developer, Electronic Form will have additional features to maximize support for businesses. Currently, it can be seen that, E – Form allows users to operate based on the cloud-based platform – Cloud Technology.
It is no coincidence that Electronic Form has become the preferred choice of many operators and businesses, see what E – Form brings to your business!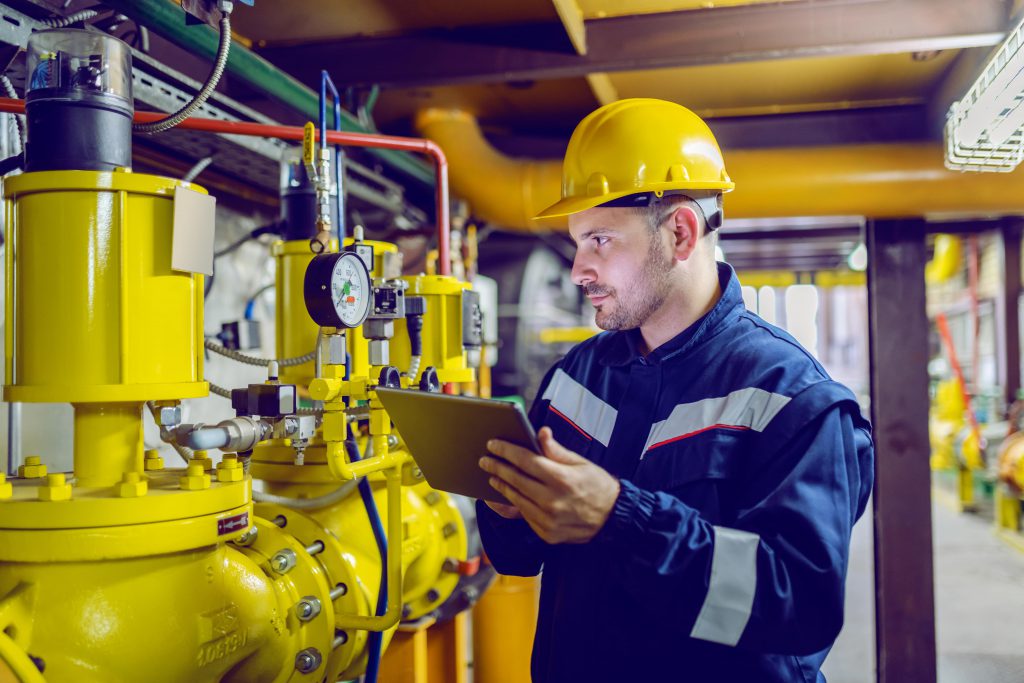 ⭕ Collect, record, process and store data information quickly, accurately and securely through forms.

⭕ Simplicity, digital transformation of manual procedures such as creating applications, creating jobs, sharing ideas, scheduling bookings…

⭕ The recorded information ensures that you can work with the data in real time at any time..
⭕ Minimizing data "rotation" – the data entered in the actual production has new data and "three copies failed".

⭕ Electronic Form supports automatic report generation. Integrated workflow tracking, risk recognition, and development KPIs.
In addition to the typical benefits mentioned above, E – Form, Auto Form and digital transformation also bring a lot of other values to businesses. Work efficiency is optimized, data is allowed to be accessed according to each person's position and task. This is really an effective assistant of managers and operators.
New Ocean IS và Factory Smart Forms & Checklists

New Information Ocean System (New Ocean IS – NOIS) with more than 11 years of operation and experienced staff is a unit that always quickly grasps new technology trends. NOIS brings the development of technology and digital transformation into the manufacturing sectors in a smart way, in the right place and at the right job. Famous with more than 70+ partners who are famous brands such as Vinamilk, Dutch LaDy, Amway, Nestle, P&G, HTL… NOIS has affirmed its position in providing solution packages to support optimal business management. . New Ocean  Information System's successful projects include Supply Chain, Traceability, Warehouse Management…

Not stopping there, along with the development of technology and market fluctuations, NOIS is always at the forefront of trends, researching, developing and launching new business support solutions. That is Factory Smart Forms & Checklists (FASF) – Electronic forms, the "extended arms of businesses". So what is Factory Smart Forms & Checklists and does it really work, continue to follow the next part of the article to better understand!
Factory Smart Forms & Checklists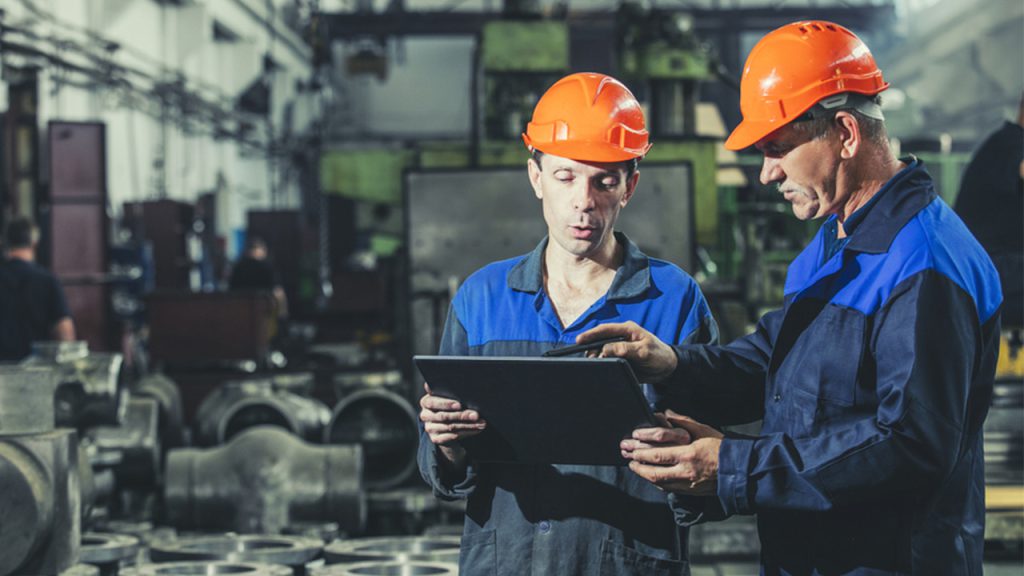 New Ocean Information System has always focused on developing its products based on Microsoft Azure and Power BI cloud computing platforms. The Electronic Form, Factory Smart Forms & Checklists (FASF) project is also developed on this platform. Factory Smart Forms & Checklists solution package applies digital transformation into the production management process, helping operators to visually monitor production progress without moving too much. Effectively saving a large amount of costs while ensuring production operations are continuously controlled, Factory Smart Forms & Checklists is the solution for positive change and breakthrough in your business.

How does Factory Smart Forms & Checklists work?
Acknowledging the challenge
Through the research process, NOIS staff recognized the challenges that the traditional way of working with Traditional Form brings. From here requires an innovation with Auto Form or Electronic Form.
⭕ The process of manually collecting, recording and processing data using paper forms, Excel files, etc. consumes a lot of time while the work efficiency is not high and the accuracy is always worrying for managers. Human mistakes in the data entry process are completely possible. With repairable mistakes, it costs you another round of time, but this is still better than making mistakes that lead to serious consequences, causing production disruptions, loss of budget.

⭕ Entering, processing information and data in the traditional way depends on a lot of paperwork, the cost of stationery such as paper, pens, ink, staples … calculated on a quarterly basis each year is very large. In addition, there are costs to pay for data entry staff.

⭕ The situation of "rotating" data is very easy to happen. After entering the data, there are actually new production figures. Operators will find it difficult to work with real-time data.

⭕ The way communication with Traditional Form creates a rather difficult problem, that is, when an error occurs in the production process, it will be very difficult to trace back.

⭕ The process of management and reporting through many stages and levels takes a lot of time, but sometimes it is not really effective. Increases the workload for managers and operators.

Operating with the motto "Customer satisfaction is our success", NOIS always strives to research and offer solutions to support businesses. Addressing and developing the right challenges that businesses are facing, Factory Smart Forms & Checklists (FASF) was born.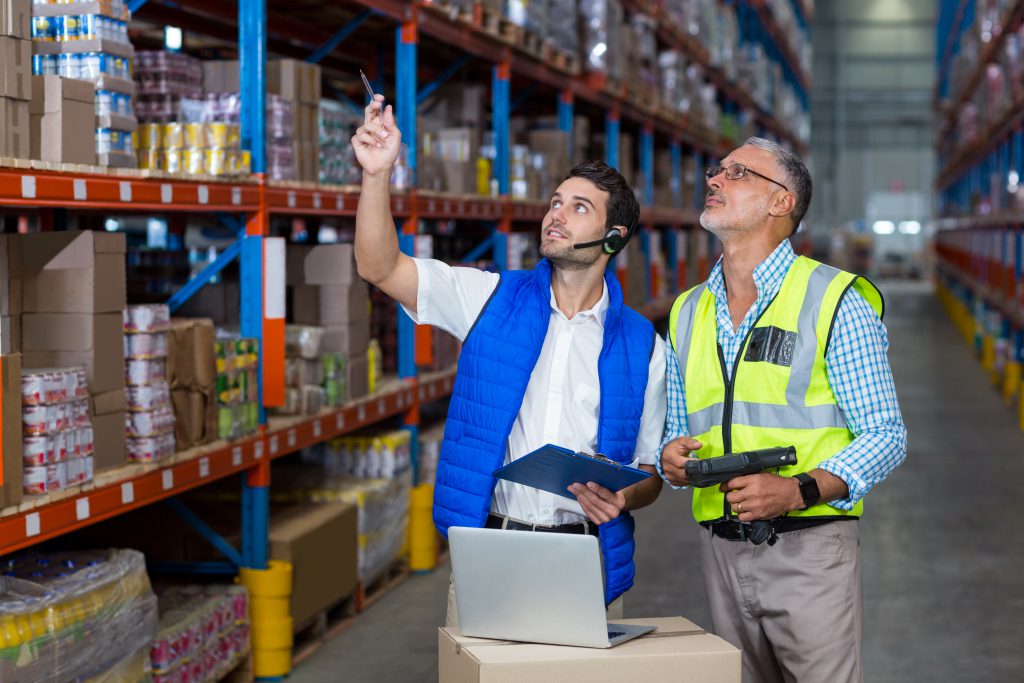 How Factory Smart Forms & Checklists Works and Benefits
Electronic Form of NOIS is developed based on the Azure cloud computing platform, integrating the most modern digital transformation technologies to bring a satisfied experience to customers. Managing the production process and capturing the factory progress is easier than ever. The workload of operators and operators is significantly reduced thanks to Factory Smart Forms & Checklists.
⭕ FASF helps to digitize the entire management process the way the operator wants. Eliminate unnecessary procedures, papers, documents…. This limits the possibility of employee error. Data information is integrated in Electronic Form, businesses save a great deal on stationery costs and data entry staff.

⭕ The fields of information, data, and data stored in FASF are scientifically and clearly distributed. You can easily find the information you want as well as give your employees the right to access the right data according to the job.

⭕ Factory Smart Forms & Checklists solves the "error tracking" dilemma. Clear time-based production management system. The problem is traced out with the exact time and place from which to find the cause of the error and have a suitable solution plan.
⭕ NOIS's Electronic Form provides intuitive data analysis, accurately showing the problems businesses are facing in the production process. This has great significance in making announcements and decisions of management. 

⭕ You can work with metrics and real time. As a result, the operator can visually see the production process. No need to travel to the factory, you can still accurately grasp the job. Reducing workload but still achieving optimal efficiency, this is the result that executives always aim for.

⭕ Not only FASF but other Auto Forms also work on smart electronic devices such as phones, tablets or laptops… You just need to sit at the office and perform the necessary management operations. Factory Smart Forms & Checklists uses Email, Notification and Reminder system to operate.

Reducing workload, saving in place, improving accuracy, integrating technology, helping operators… are what people think of when they think of FASF. The Electronic Form project of NOIS has hit the management criteria that businesses are always looking for. FASF can completely replace Traditional Form and traditional management methods.
NOIS is famous for its solid professional staff with a dedicated working style, always innovating in creative thinking, updating technology trends. New Ocean IS's products and projects are highly future-oriented and applied. Surely you will be satisfied when choosing to experience business support solutions from NOIS.

Electronic Form (E – Form) hiểu đơn giản là các mẫu đơn trên ứng dụng phần mềm hoặc web, có thể sử dụng trên nền tảng điện thoại, máy tính hoặc các thiết bị điện tử thông minh nhằm tạo lập đơn từ, đề xuất biểu mẫu, lưu trữ và xử lý số liệu…
⭕ Thu thập, ghi nhận, xử lý và lưu trữ thông tin dữ liệu nhanh, chính xác và an toàn thông qua các biểu mẫu.
⭕ Đơn giản, chuyển đổi số các thủ tục thủ công như tạo lập đơn từ, tạo lập công việc, chia sẻ ý tưởng, lên lịch booking…
⭕ Thông tin được ghi lại đảm bảo bất cứ lúc nào bạn cũng có thể làm việc với số liệu tại thời gian thực.
NOIS nổi tiếng với đội ngũ nhân viên chuyên môn vững vàng cùng phong cách làm việc hết mình, luôn đổi mới trong tư duy sáng tạo, cập nhật xu hướng công nghệ. Các sản phẩm, dự án của New Ocean IS mang tính định hướng, ứng dụng tương lai rất cao. Chắc chắn bạn sẽ hài lòng khi lựa chọn trải nghiệm các giải pháp hỗ trợ doanh nghiệp đến từ NOIS.